NEWSLETTER NAVIGATION: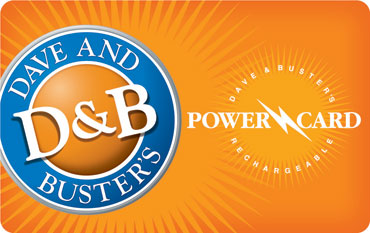 Reactivate your team or register a new team NOW and you may be one of four lucky winners of a Dave & Buster's Power Card good for game play at the Fountains at Roseville.
All you have to do is sign up by March 12 and you'll automatically be entered into the drawing.
Click here to get started. You only need five entrants to become a team!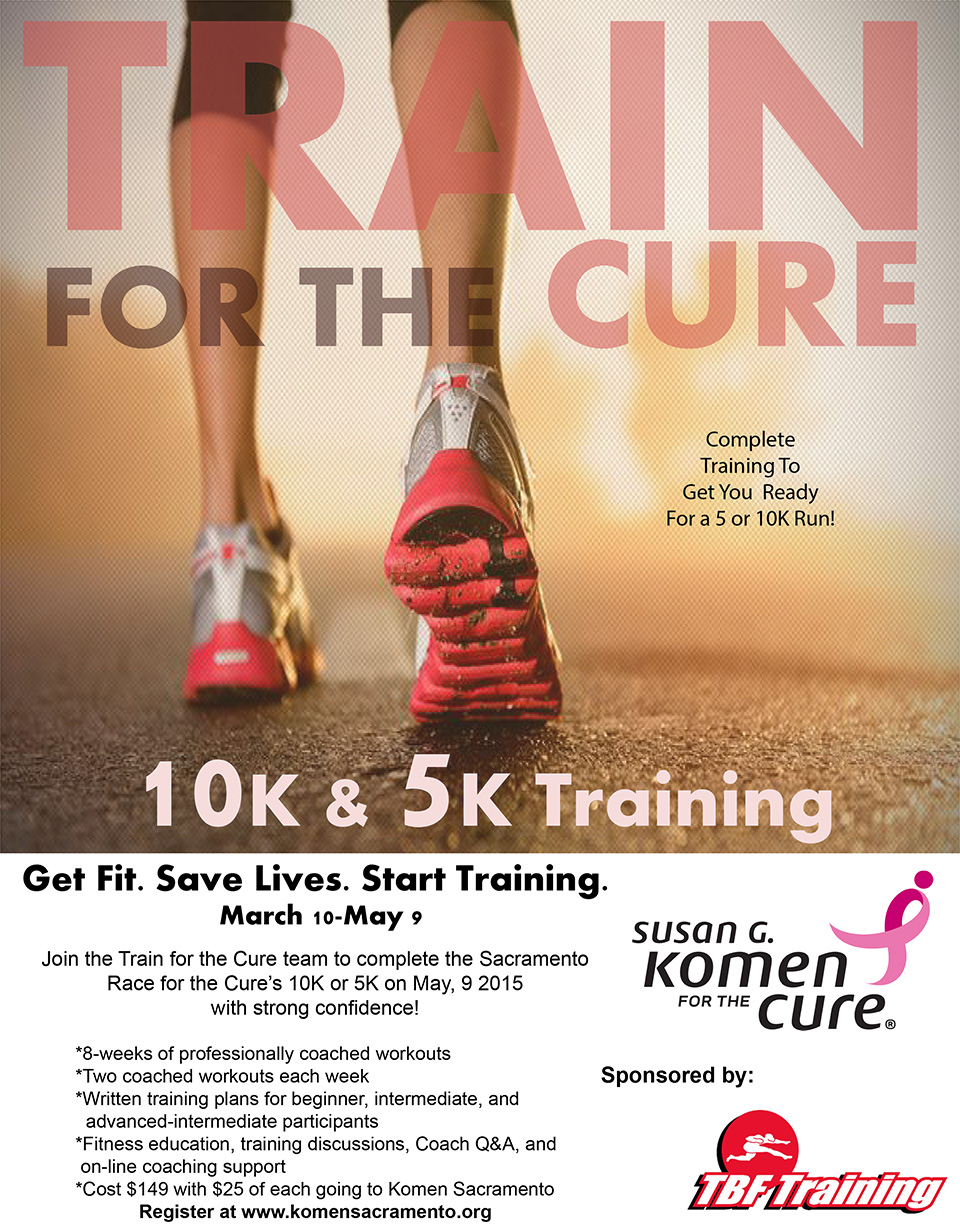 If this is your year to train for a 5K or 10K, we have the perfect partner!
Contact Total Body Fitness Training at (916) 262-2629 and mention this offer.
The program features two weekly professionally coached workouts for eight weeks, a complete training plan for beginner, intermediate and advanced-intermediate participants, as well as fitness education, training discussions, Coach Q&A, on-line coaching support and a special custom logo'd shirt.
The package is just $149, with $25 going directly to Susan G. Komen Sacramento Valley. Don't wait, register today! Sessions are limited and the fun begins March 10th.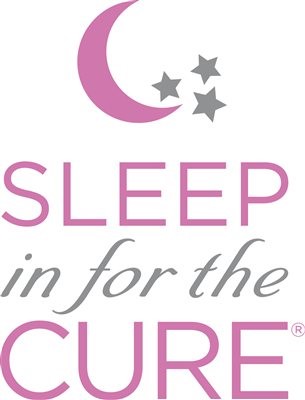 Maybe you are a weekend warrior in spirit but your mind says "no". Or maybe you work the graveyard shift. Are your kids in sports with weekend commitments? Will you be on vacation?
You can still participate in the 2015 Race for the Cure on May 9th from the comfort of your own bed, work place, kids' athletic events or other location! Just register here to Sleep In for the Cure and support the cause while going about your regular business.
Your Sleep-In packet, including Race shirt and special door hanger, are mailed directly to your doorstep.

The 2015 Race for the Cure has a few openings for special and unique performers--- cheerleaders, dance teams, jugglers, stilt walkers, super heroes in costume, acoustical groups, drummers, drumlines and percussionists.
The sky is the limit! Contact us at komenrace2015@gmail.com if you are interested in volunteering your talents.

Looking to volunteer for a great cause? Volunteers play a vital role in Komen Sacramento's Race for the Cure, and our Race Volunteer website is now live!
Browse a variety of open positions and sign up for your preferred shift here.
Your passion and commitment is what makes our Race successful!

In 2014 we added TEAMS that raised $10,000 or more to the back of the t-shirt. Those fundraising giants were:
In 2015 two new teams will be joining us on the back of the t-shirt:
TeamZenith

Genentech Her2Healers
Some of the secrets of these fundraising giants:
Increased the size of their teams – the bigger the team the easier to fundraise.

Creative community-supported events

Corporate Matching

Outreach to friends and family

Sleep in for the Cure participants – remember you don't only have to join us at Cal Expo to make a difference. Sleep in participants can fundraise too!

Let Komen Sacramento know about your efforts and we can help support them through registration rallies, team event promotion, education and fundraising material.
Want your team on the back of next year's shirt? We would love to add you – raise $10,000+ by May 31st, 2015 to secure your spot!